Over

About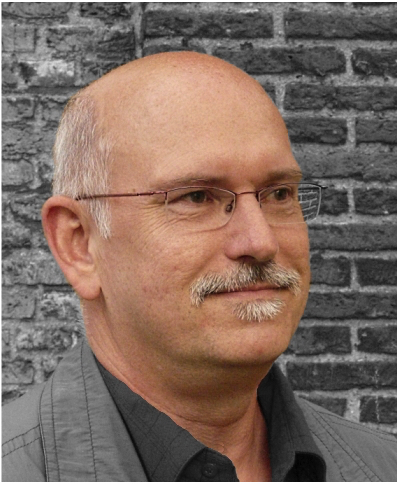 Mijn naam is René Bleeker, geboren in IJmuiden op 2 juli 1957.

Sinds 1980 ben ik werkzaam in de ICT. In 2000 heb ik Bleeker Vision opgericht.

Bleeker Vision maakt ook fotoreportages en websites in opdracht.

In mijn woonplaats Hoevelaken ben ik lid en medeoprichter van de Fotokring Hoevelaken, een groep van 15 ervaren fotografen die veel kennis en ervaring met elkaar delen. Een perfecte manier om jezelf samen met anderen te ontwikkelen op het gebied van de fotografie.

Tevens ben ik bestuurslid van de Kunstroute Hoevelaken, waar ik de website en de relatiedatabase beheer. Wij organiseren jaarlijks een uitgebreid expositie weekend met diverse kunstvormen. Elk jaar exposeer ik tijdens het laatste weekend van september met mijn foto's van het afgelopen seizoen.

Ik ben ook actief op Instagram en Pinterest.


Copyright: Alle foto's en teksten op deze website zijn eigendom van Bleeker Vision. Deze mogen NIET worden verveelvoudigd, gekopieerd, gepubliceerd, opgeslagen, aangepast of gebruikt in welke vorm dan ook, online of offline, zonder voorafgaande schriftelijke toestemming van Bleeker Vision.


My name is René Bleeker, born in IJmuiden on July 2, 1957.

I have been working in IT since 1980. In 2000 I founded Bleeker Vision.

Bleeker Vision also makes photo shoots and commissioned websites.

In my hometown Hoevelaken I am a member and co-founder of the Photoclub Hoevelaken, a group of 15 experienced photographers sharing knowledge and experience. A perfect way to develop your skills in the field of photography.

I am also a board member of the Art Route Hoevelaken, where I manage the website and the database for art relations. Each year we organize an extensive exhibition weekend with 60 artists who present various art forms. Every last weekend of September I also exhibit my photos of the past season.

I am active on Instagram and on Pinterest as well.


Copyright: All photos and texts on this website are the property of Bleeker Vision. These may NOT be reproduced, copied, published, stored, modified or used in any form, online or offline, without the prior written permission of Bleeker Vision.


Spakenburg / Amersfoort / Venetië